Meet Deborah Bogle and Helping Hearts Heal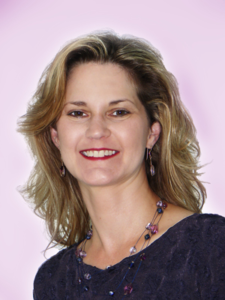 Deborah acknowledged and accepted her life purpose as a therapeutic professional at the young age of 14 and began training and volunteering at a crisis center hotline at 16.  She earned a Master of Arts degree in Clinical Psychology from the University of Detroit Mercy and began practicing as a psychotherapist in 1991.  She also became certified as an International Additions Counselor.   Since this time, she has worked with hundreds of individuals to heal trauma and integrate new strategies of well-being and optimized functioning into their lives.  Within her private practice, Helping Hearts Heal, she sees men, women, teens and children within Individual, Family, Group and Couples therapy sessions.  She also teaches wellness classes, workshops and webinars.   Helping Hearts Heal has clients both nationally and internationally.  Deborah has provided healing therapy sessions via Skype and the phone to clients in Canada, Australia, Germany, England, Ireland and Scotland.  Deborah is open and eager to work with people from all nationalities, cultures, religious affiliations and sexual orientation.
Over the years, Deborah has refined her therapeutic approach to include both traditional and holistic practices.  She truly sees the mind-body-spirit-soul connection within all people and works therapeutically, accordingly.  Her own personal seeking of more effective techniques for self-empowerment, healing and growth aligned her with many innovative therapies.   A sampling of therapies that she utilizes are EMDR (Eye Movement Desensitization & Reprocessing), Z-point Processing, anxiety reducing self-tapping and self-soothing techniques, Body Dialogue, Mindfulness therapy, acupressure techniques, hypnosis, guided meditations, Solution-focused and Strength-based therapies, aromatherapy, visualizations, relaxation music, affirmations and energy therapies.  She studied directly under the founders of EMDR, Chinese Energetic Medicine, Body Dialogue, Z-Point Processing, HypnoBirthing, and High Vibrational Energy Healing.
Within therapy sessions, Deborah determines the needs of her clients along with their issues that need healing and barriers that need to be released.  She then determines what is the best, most efficient and effective therapy to do so, all with continuous participation, permission and input from the clients.   She helps clients to "connect the dots" from something in the past (such as a dysfunctional childhood or a traumatic event or series of events) to the current issue or barrier (such as negative beliefs and attitudes, low self-worth and sabotaging behaviors).  This connection to the original "wound" is then disconnected through innovative therapy methods, thus releasing and clearing the issue or barrier, permanently, on a cellular level.  Positive and healthy beliefs, thoughts, attitudes and behaviors of self-care and love are also identified and brought forth consciously from within the clients, allowing transformation and healing to occur.  These healing results can be demonstrated behaviorally as significant reduction of stress, anxiety and depression, fear and trauma relief, obtaining and maintaining a healthy weight, conflict resolution, relationship enhancement, increased self-care and self-love, intuition development and relief from compulsions and addictions.
Deborah is also an ordained Reverend with the Love Church (through St. James College in Florida) and licensed through the State of Michigan.  She is also an Animal Communicator, Medium and a mother of an adopted child from China who is now a young, and very gifted, teenager.
After 26 years of professional experience in the field of mental health, Deborah still whole-heartedly believes, and intuitively knows, that EVERY hurt, trauma or internal upset can be FULLY healed if the client desires for it to be so.  She is very perceptive and sensitive regarding her therapeutic pace and evoking change within the clients' mind-body-spirit system.   Her focus is on creating safety, meeting the needs of her clients and helping to guide them to achieve their desired results.  Deborah's global vision is for victimization to cease on all levels, for all people and animals, everywhere on this planet.
"Empowered to fully live and love."
Contact Deborah at Helping Hearts Heal (248) 244-2060 and via email at: dbogle@HelpingHeartsHeal.com.  Visit her website at www.HelpingHeartsHeal.com